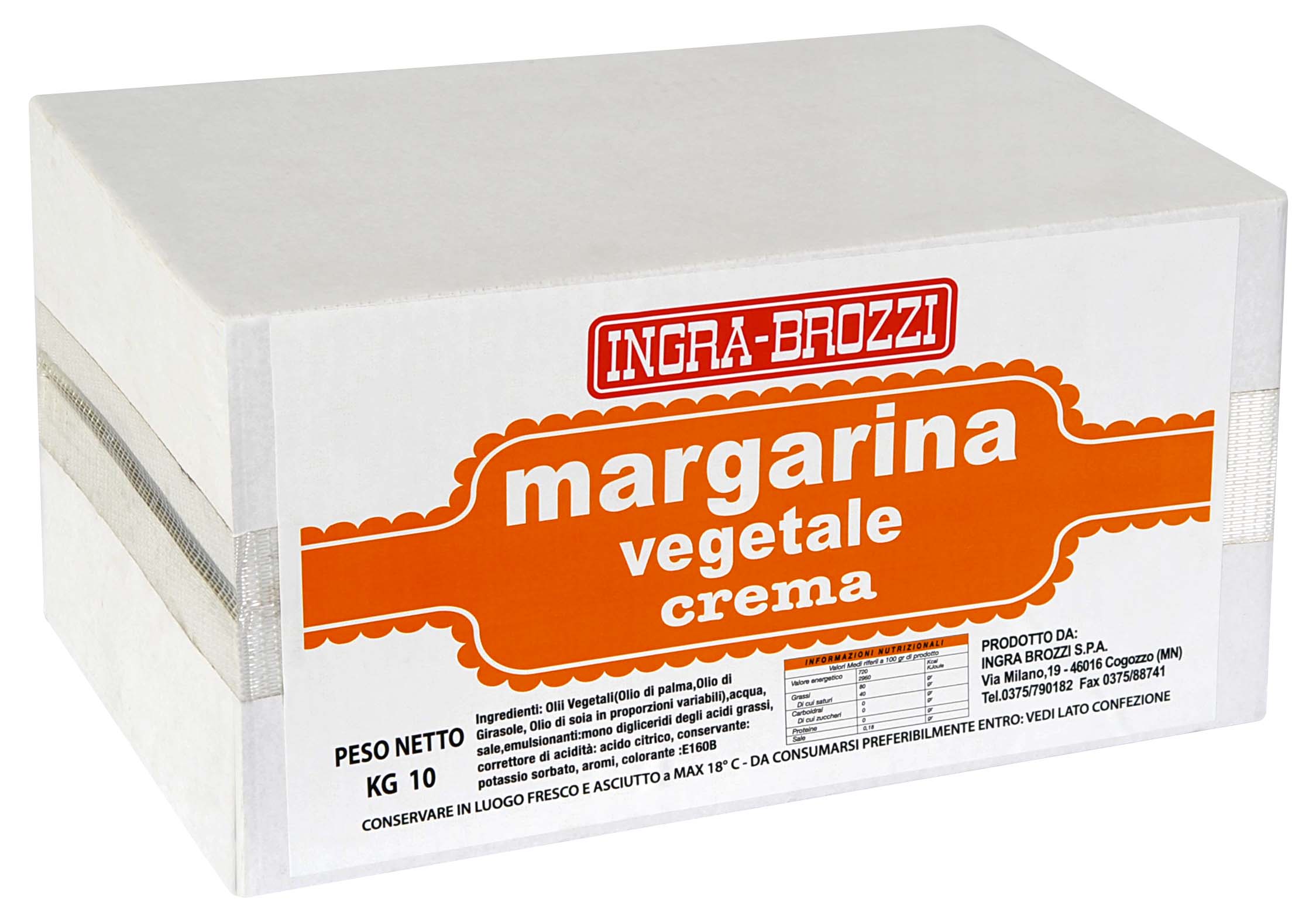 Cod: 50
VEGETABLE CREAM MARGARINE
"INGRA BROZZI" cream Margarine is a completely vegetable margarine of very high quality and light, with a perfect taste and consistence, optimal for production of dough and high quality creams.
It is a multi-purpose margarine especially suitable for biscuits, fillings, high quality pastry, yeast dough, croissants and cakes.
It gives excellent results in terms of plasticity and extensibility of the dough, colour and lightness of bakery products and confectionery.
Cartons of 10 KG (4 packs of 2,5 Kg each)