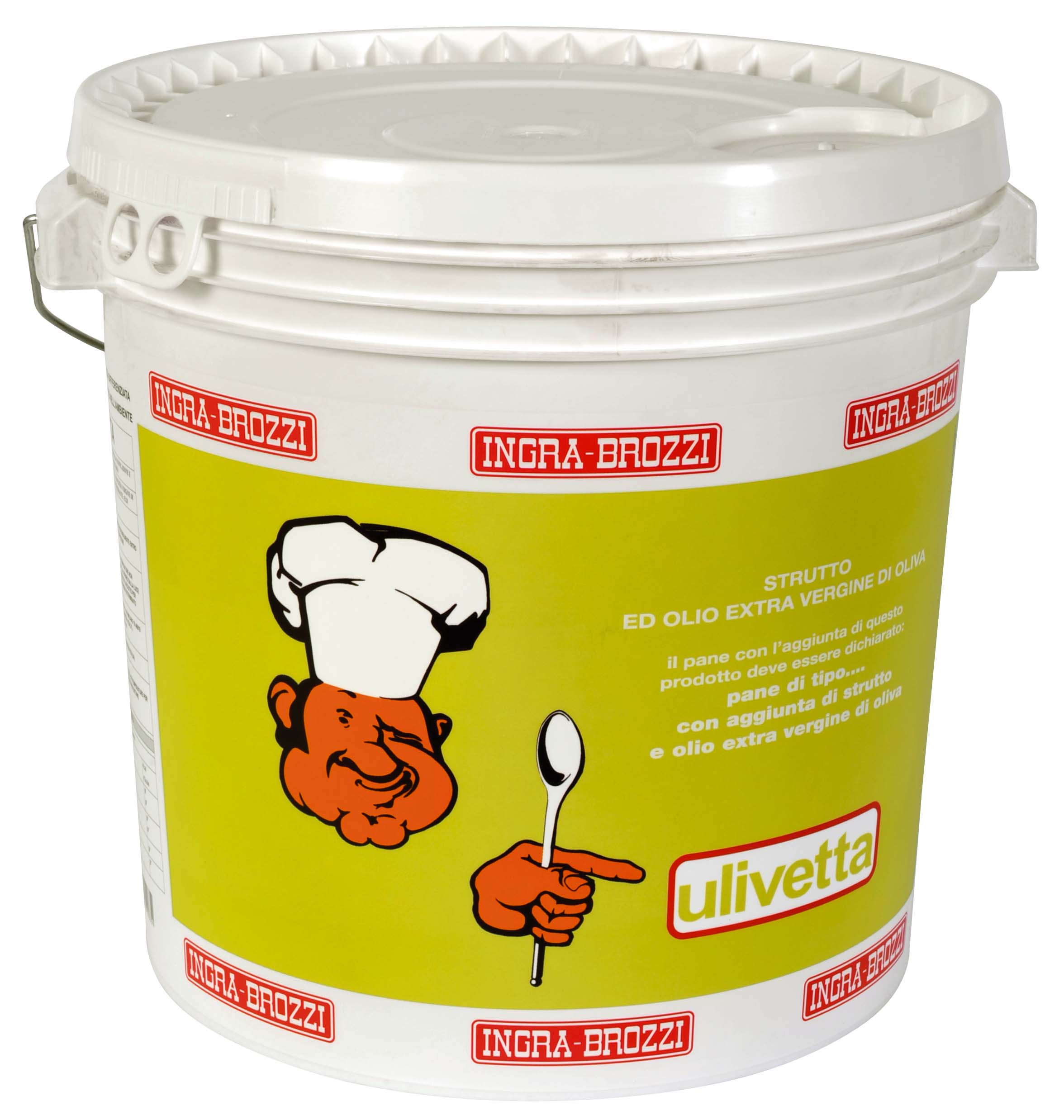 Cod: 21
ULIVETTA WITH ANTIOXIDANT
"INGRA BROZZI" Ulivetta is a homogeneous mixture of lard and extra virgin olive oil (15%).
Thanks to the quality of its components to the perfect plasticity and spreading, it finds large use in production of bread with oil, crackers, breadsticks, Mantovane schiacciatine, piadina Romagnola and pizzas.
Combining the high qualitative characteristics together with the greatest ease to use, it is surely an essential product for bakery and baked goods.
Buckets of 25 KG