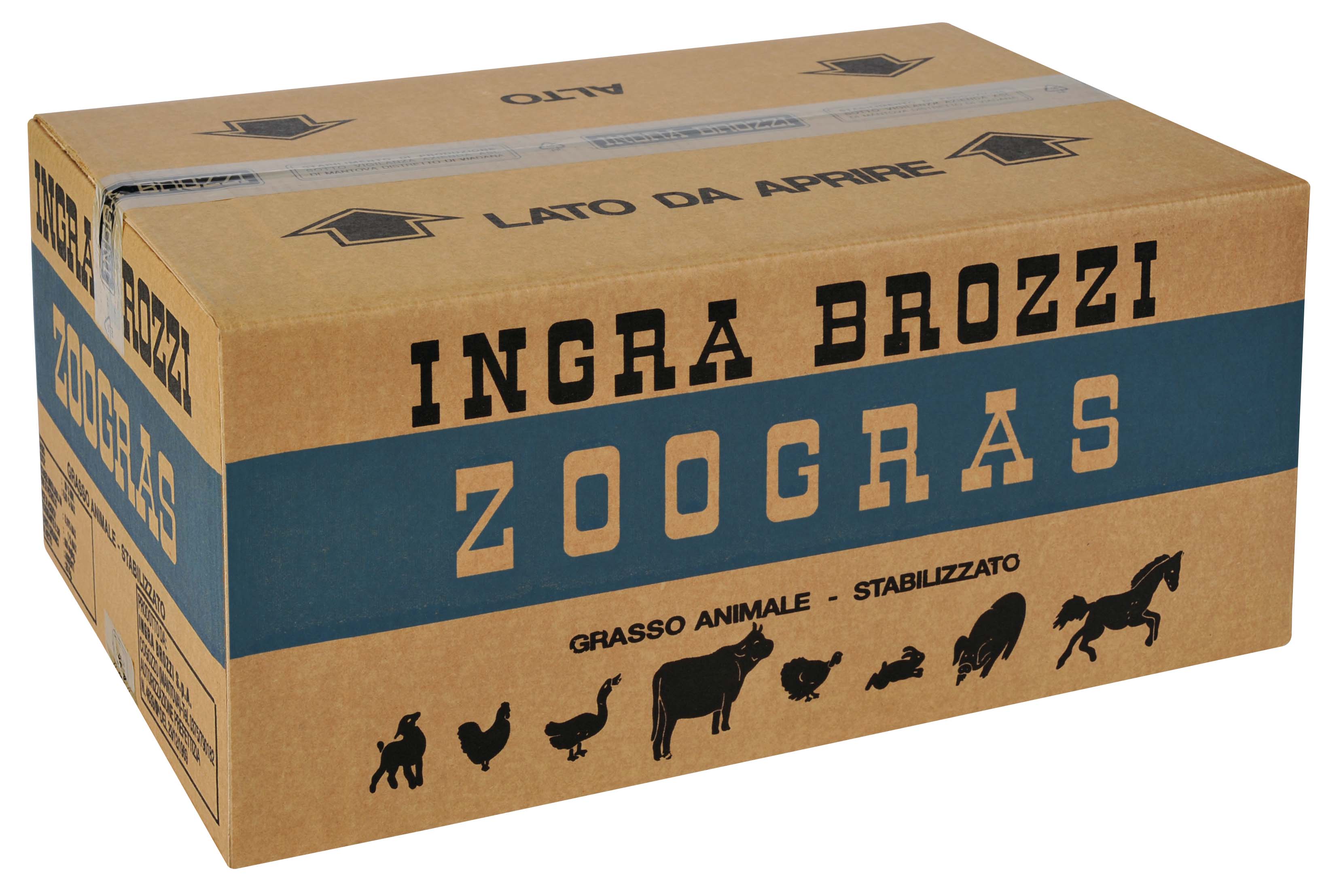 Cod: 03
ZOOGRAS WITH ANTIOXIDANT
The "INGRA BROZZI" Zoogras is particularly appreciated for its organoleptic and functional characteristics and it is an essential ingredient for the animal feed industry and wet and dry pet-food.
The high quality raw materials exclusively of porcine origin combined with a special attention to production and less acidity (less than 1%) make it an ingredient of high quality for the feed industry.
Especially suitable for the preparation of Premium and Superpremium pet-food products.
Cartons of 25 KG