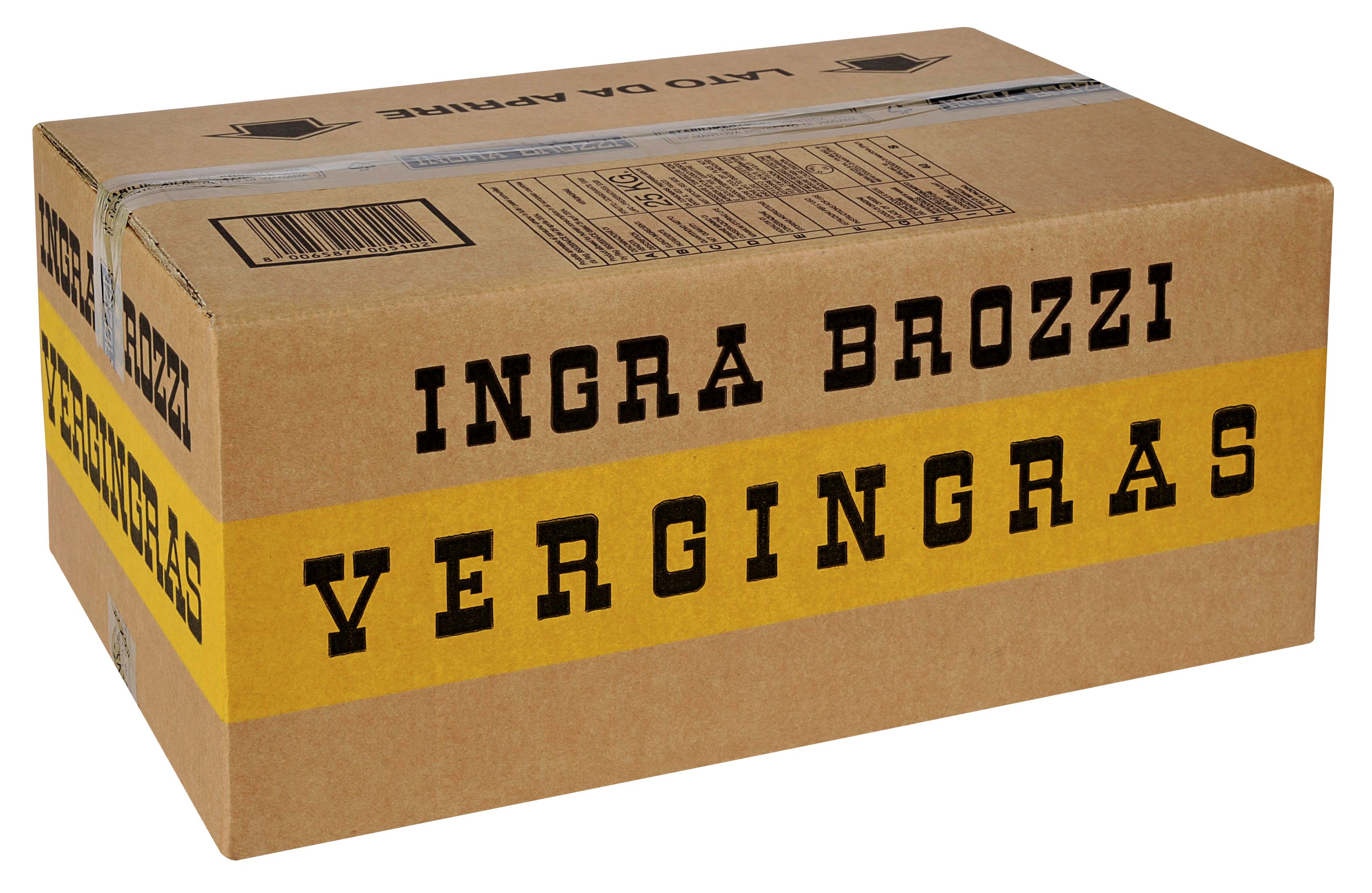 Cod: 40
VERGINGRAS YELLOW STRIP WITH ANTIOXIDANT
The "INGRA BROZZI" stabilized Vergingras is a stabilized lard with low acidity, it makes the mass of gluten crumbly, it reduces loss of moisture and gives flavour and aroma to baked products.
Suitable for bread-making, confectionery and bakery products.
Especially suitable for the production of typical breads, pizzas, focacce, piadina, pastries and very dry and crisp fry.
Traditional Italian recipes with lard there are: piadina Romagnola, erbazzone Reggiano, tigelle Modena, cannoli siciliani and casatiello napoletano.
Cartons of 25 KG