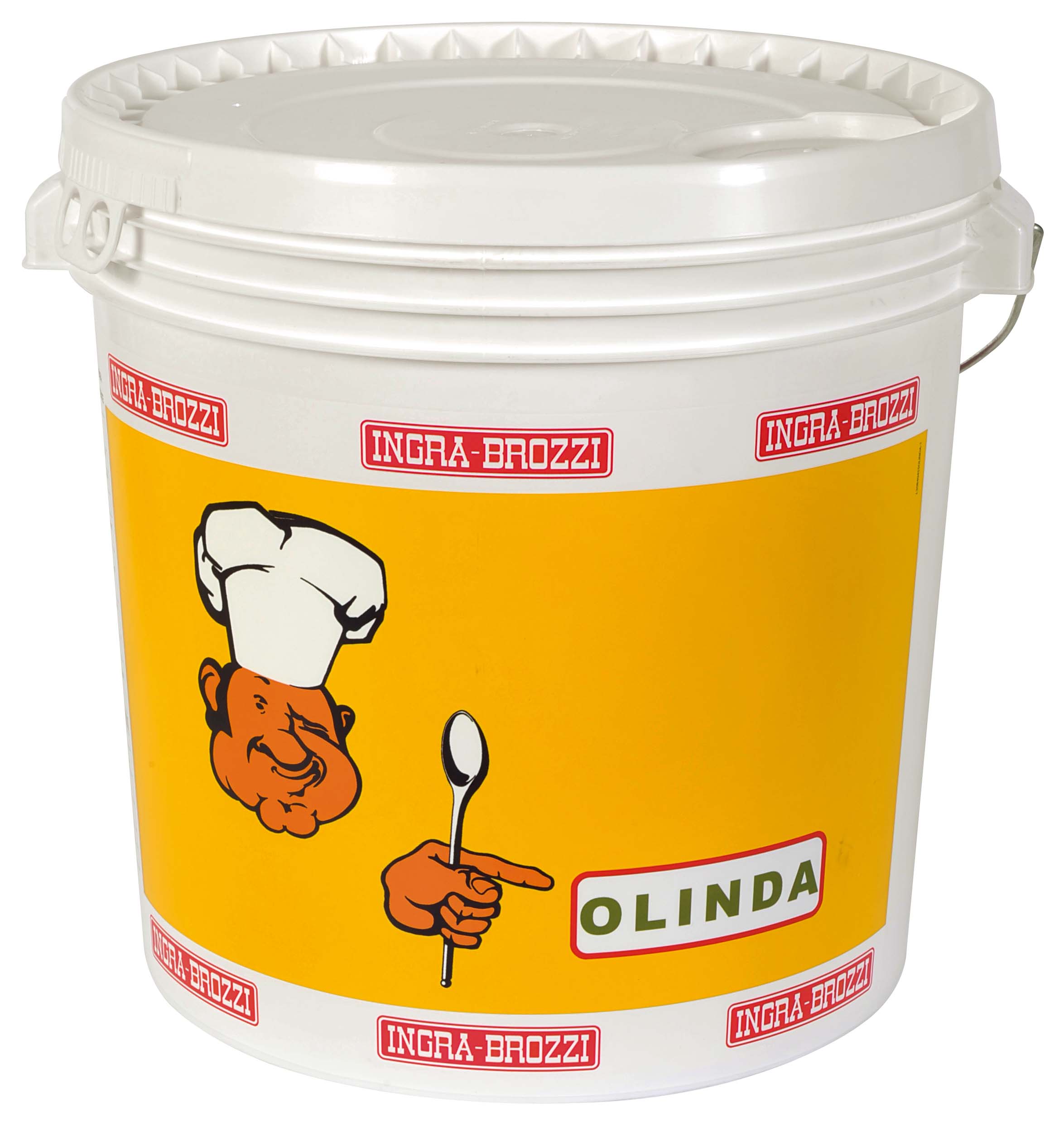 Cod: 20
OLINDA WITH ANTIOXIDANT
Ingra BROZZI" Olinda is a homogenous mixture of lard and extra virgin olive oil (7.5%).
Thanks to the quality of its elements, its excellent plasticity and spreadability, it is widely used for the production of oil bread, crackers, breadsticks, Mantua focaccia (flat bread), piadine of the Romagna region and pizzas.
In fact, it adds to its high quality features also its ease of use, becoming an essential ingredient for baking and bakery products.
Buckets of 25 KG