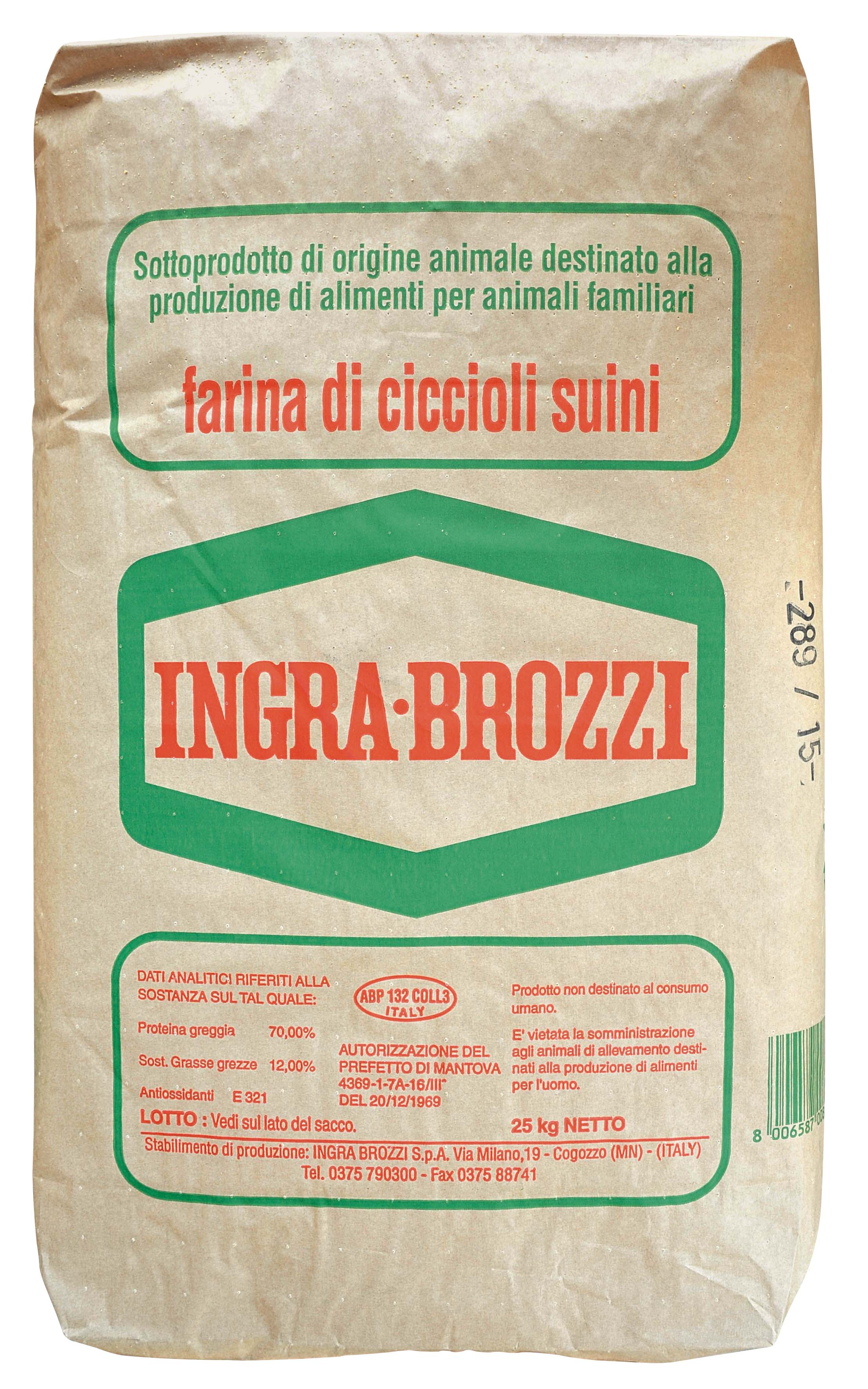 Cod: 62
MEAL 70% WITH ANTIOXIDANT
"INGRA BROZZI" Meal 70% is an essential ingredient for the industry producing wet and dry pet-food.
The high qualitative standard of the raw materials employed exclusively of porcine origin together with a particular care in its production make pet-food particularly suitable for the preparation of Classic and Premium products.
High protein content (70%) provides intake of essential amino acids and high digestibility of pet-food.
Bags of 25 KG